LEE ENERGY SYSTEMS  was founded by the inventor of the PBL tool that revolutionized the industry in the early 80s.
After selling that company, LEE ENERGY SYSTEMS was created in tandem with the invention of the "Gator Perforator" and "Speed Squeeze"  – and the company and team have been growing ever since.
Whether you're looking to join our high-skilled workforce or utilize our services – our team looks forward to making a connection. 
SALES & OPERATIONS CANADA
SALES AND OPERATIONS INTERNATIONAL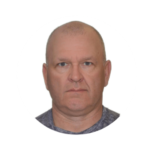 Jan Bieber
Operations and Sales manager MENA